We Fight for Fair Play, Zero Tolerance to Cheating
Dear PUBG MOBILE Players,
We have always strived to deliver a gaming environment that is fair and enjoyable for every player and prevent cheating. We take this issue very seriously; as such, each account in violation has received a 10-year ban. We would like to remind all players about the importance of fair play and thank you for keeping PUBG MOBILE fair and fun.
Cheaters Will Get Beat
We will continue to enforce stringent discipline against cheaters, and we want to thank you for helping us make PUBG MOBILE a better game. Going forward, to better ensure our game follows rules regarding personal privacy around the world and maintains the integrity of our users' personal information, we will randomly select a group banned cheaters and disclose information regarding their ranks, servers, and reasons for the ban: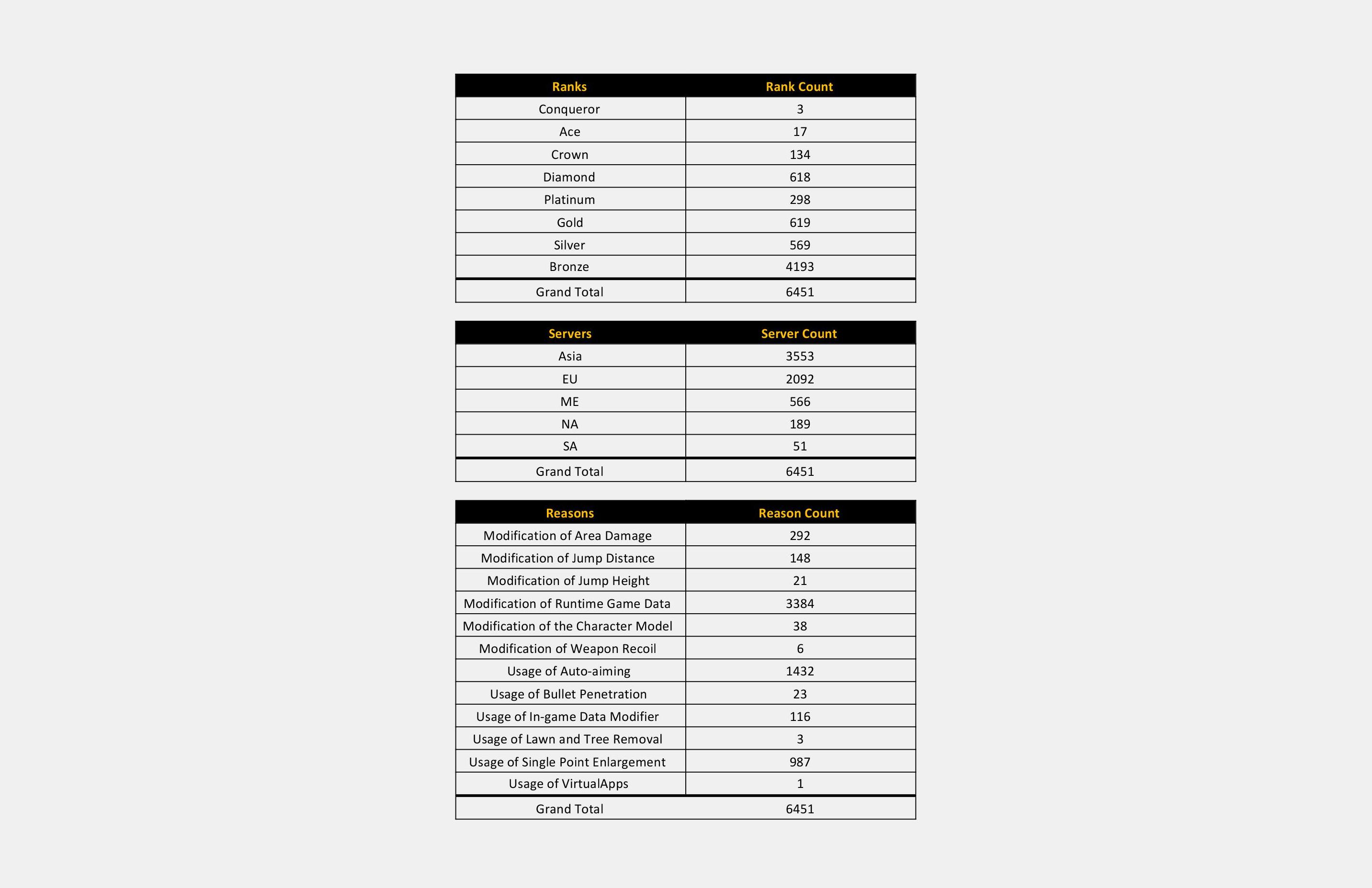 Join Us, Report Cheaters
If you suspect that a player is cheating or using any means to improve their gameplay in a match unfairly, please use the in-game reporting system to notify us. We will investigate all such reports thoroughly, inform you of the findings.