Event Details
Event Period: 18 JUL - 25 JUL
During the previous TEAM UP 100 event, 9 stars were picked as the final candidates to duke it out in a show match at the PMCO Spring Finals. Now vote for your favorite star to win big rewards!

How to vote:

Complete daily missions in the Game Center to get 4 vote coupons every dayVote for your favorite star to get the following rewards:
1. Get an in-game TEAM UP crate (via in-game mail) for each vote cast.
2. Accumulate a certain number of wishes to unlock rewards at the bottom of the page. Tap the airdrop to collect.
(Make 5 wishes to get an additional TEAM UP Crate; 10 wishes for another; 20 wishes for 3 more; 30 wishes for 5 more.)
3. If the star you vote for wins the show match, you will get a customized PMCO 2019 parachute!
4. Each of the 9 stars will prepare rewards for 3 random players during the show match. Tune in the live broadcast on July 26th!
Votes obtained via unofficial means will not be counted.
PUBG MOBILE reserves the right to
Follow PUBG MOBILE on Facebook and Twitter for more information.
Final Vote
Tap avatar for more information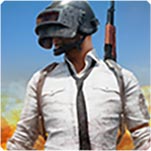 Back
Show Match Ranking
1 7 17
2 11 15
3 5 8
4 1 7
5 2 7
6 3 4
7 1 3
8 1 1
9 0 0
Lucky Draw winners
WINNER ID

Winner ID Winner ID Winner ID Winner ID Winner ID Winner ID Winner ID

WINNER ID

Winner ID Winner ID Winner ID Winner ID Winner ID Winner ID Winner ID

WINNER ID

Winner ID Winner ID Winner ID Winner ID Winner ID Winner ID Winner ID

WINNER ID

Winner ID Winner ID Winner ID Winner ID Winner ID Winner ID Winner ID

WINNER ID

Winner ID Winner ID Winner ID Winner ID Winner ID Winner ID Winner ID

WINNER ID

Winner ID Winner ID Winner ID Winner ID Winner ID Winner ID Winner ID

WINNER ID

Winner ID Winner ID Winner ID Winner ID Winner ID Winner ID Winner ID

WINNER ID

Winner ID Winner ID Winner ID Winner ID Winner ID Winner ID Winner ID

WINNER ID

Winner ID Winner ID Winner ID Winner ID Winner ID Winner ID Winner ID