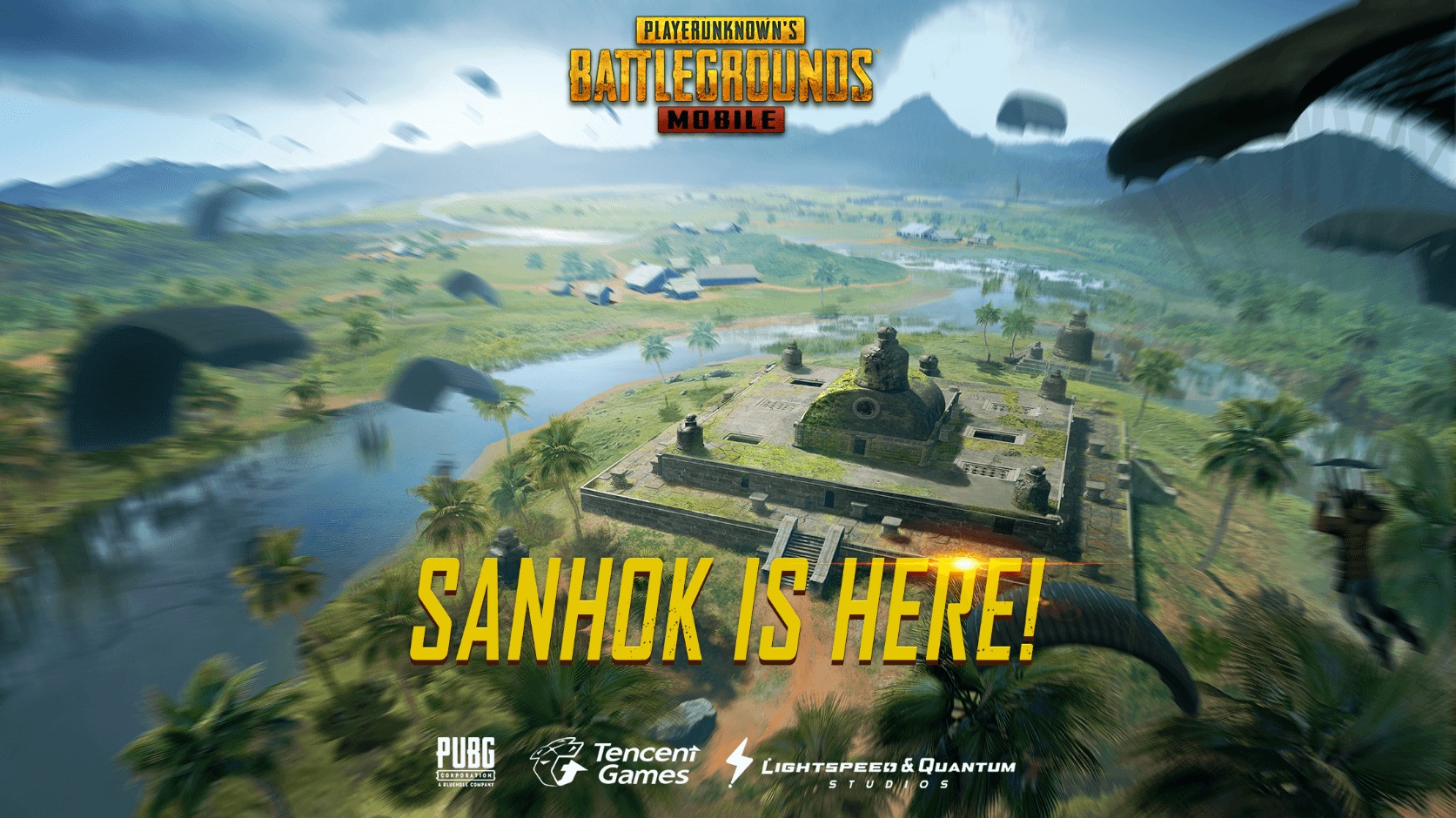 New Map: Sanhok
Sanhok can be downloaded independently, so enter the game and get it right away to join your friends in the rainforest!
It also comes with new weapons and vehicles:
- Flare Gun: a rare item that calls a super air drop if used within the Playzone, and an Armored UAZ if used outside the Playzone.
- QBZ: an automatic rifle that fires 5.56mm rounds. Has both single shot and full-auto.
- Duckbill: an attachment for shotguns. Reduces vertical spread and increases horizontal spread.
- Muscle Car: 4 seats, and has both a hard-top and a convertible version.
- Armored UAZ: 4 seats. Obtained from using the Flare Gun outside the Playzone.
Customizable Pick-up Settings
- Pick-up quantities can now be specified in settings.
Achievements
- Added more achievements. Now can be found under Missions.
Clans
- Clan Perks: after getting specific items (through purchase or luck), the system will award a certain amount of UC for players to share it with other Clan members.
- New Clan titles can be equipped after purchase.
- Clan Rankings: now lists the most active Clans this week and this season.
Anti-Cheating Measures
- Improved recognition of cheating plug-ins.
- Added Report buttons to Spectator Mode, Basic Information and Results.
Dismantling Time-Limited Items
- Time-Limited items can now be dismantled to BP directly.
Progress Missions
- Added a Collect All button to collect rewards of all completed missions.
Royale Pass
- Added new mission types to make progression more fun.
Lucky Air Drops
- Chance to get a mystery drop after a match. Contents are customized!
Season Data
- Season page now shows all seasons played and relevant data such as season titles, the highest tier reached and more.
Improvements
- Friends can now be deleted in batches.
- 3D models added to vehicle and airplane finish previews in the shop.
- Animation on the Season page has been optimized for certain device models.
- Accidental friendly fire will not be penalized.
- Chat system has been tuned.
- Items contains in air drops have been tuned.