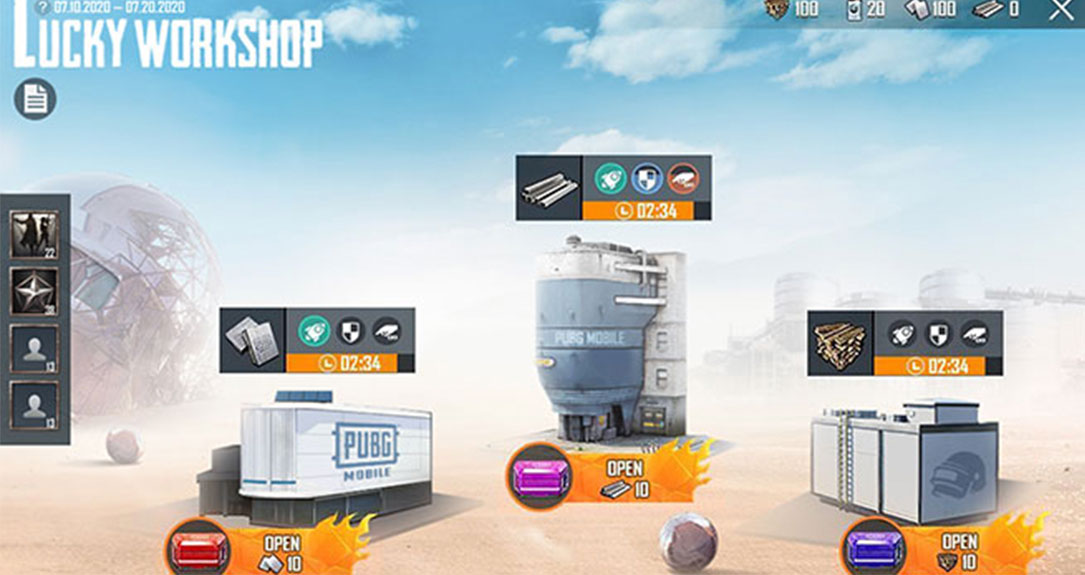 Lucky Workshop
The Workshop produces 4 types of items: Wood, Aluminum Blocks, Steel, and Lighters. A production countdown will be displayed in the Workshop when you visit it after the event starts. Wood, Aluminum Blocks, and Steel have a production countdown and can be taken by your friends, but Lighters don't have a production time and can only be picked up by yourself. Interact with the Spark the Flame statue in Classic Mode to get event boost items. These can increase production speed, protect your items from being taken, or give you a pick-up boost. Collect items to open the crates for rewards. Each of the 3 crates is opened with a different item, but Lighters can be used to open any of the crates. There is a limit to boost items and the number of items you can take from friends every day.
Event Period: July 10 to July 19
Event Rewards: Inner Fire Set (3d), Two-Tone Parachute (2d), Desert Camo - SCAR-L (2d), Desert Camo - SKS (2d), AG, Classic Crate Coupon Scrap, Supply Crate Coupon Scrap, etc.